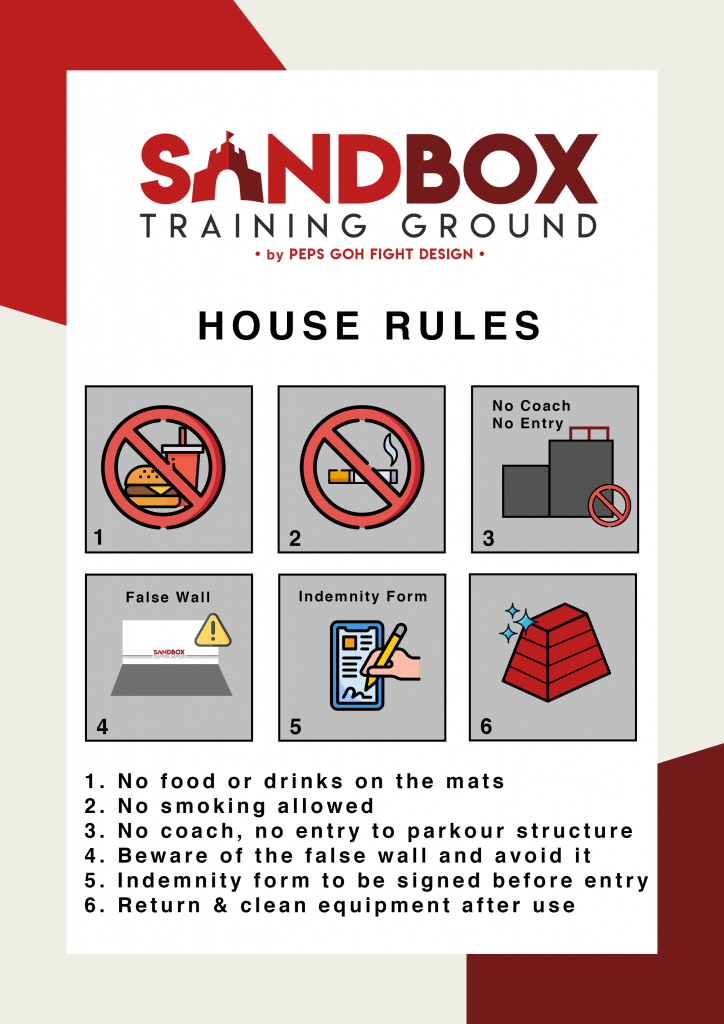 No smoking in the premises, including the balcony area.
All consumption of food and drinks allowed on the mats.
For safety purposes, the high areas of the parkour structure are out-of-bounds to students without supervision. Experienced practitioners need only approach and ask, and the go-ahead will be given based on the educated judgement of the staff present at the time.
Any failure to abide by these house rules will be resolved first by good faith communications with the staff. Failing which, the offender may be asked to leave the premises of SANDBOX, and/or their remaining classes revoked.